Wustenberger-Land Past Stars
This is Wustenberger-Land's Page for our German Shepherds representing the Past, Present and Future.
Wustenberger-Land's Past Males
V1 Vincenzo vom Wustenberger-Land Schutzhund 3 kkl1 HD ED normal Price $60,000.00 SOLD.
New owner Meriko Tamaki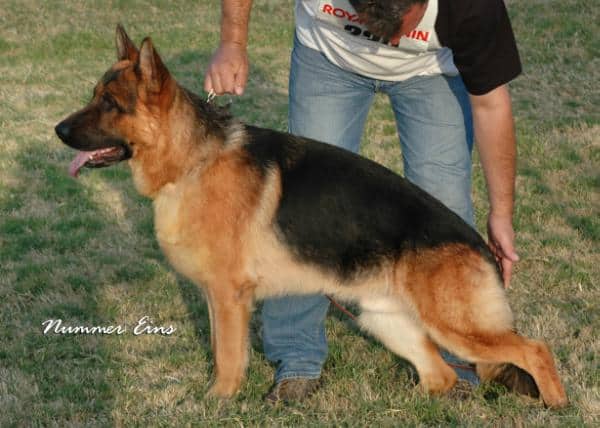 Sire VA Jager v.h. Musinger Dunn schH. 3 kkl1 HD ED normal x Dam V Jennifer vom Wustenberger-Land schH.1 kkl1 lbz. (full sister to VA Jazmin). Vince is a perfectly structured top placing V rated highest working titled male. He is two years old with very good work ethics making him a outstanding personal protection German shepherd dog.Video of Vincezo's protection work can be found on Wustenbereger-Lands You Tube channel at HTTP://www.youtube.com/watch?v=6q5BHMnVgDs
Vincenzo is family raised in the home and was trained by one of Germany's top trainers and competitors. He would make an outstanding personal protection dog or estate security K-9. Price Please call us at 661-268-1486 for availability Thank you.
---
Hidalgo vom Wustenberger-Land Outstanding high level working Dog SOLD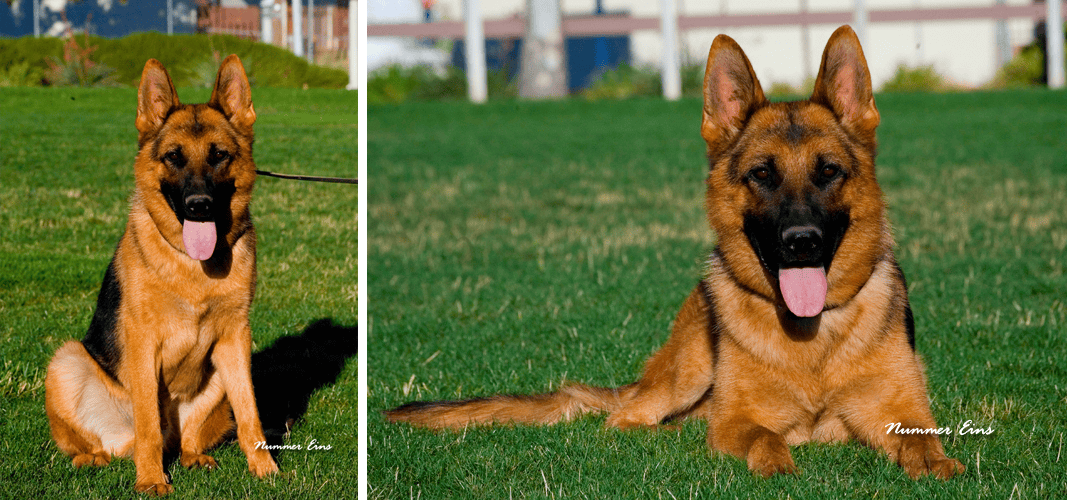 HD ED Normal
Hidalgo is a Large VERY red and black Stallion type male with outstanding temperament and structure. Very protective but loving and very good obedience training is complete. Raised and trained by top German Trainer and ready for his new home.
Price $12,000.00
---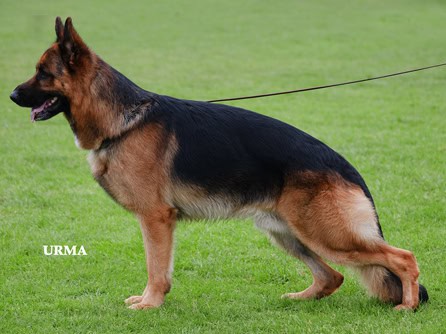 RITZY IS NOW BACK IN THS USA!
Ritzy is available at stud to approved females. This is a very unique opportunity for the breeders in the USA to breed to one of the best and highest rated VA Odin Holtkaemper Hof sons in the world.
Please CLICK HERE for Headshot and Pedigree
V1 Ritzy vom Wustenberger-Land
(SchH.3, kkl1 - hd a2 fast normal ed a1 normal)
Sire: VA2 Odin Holtkaemper Hof
Dam: VA2 Jazmin Wustenberger-Land
---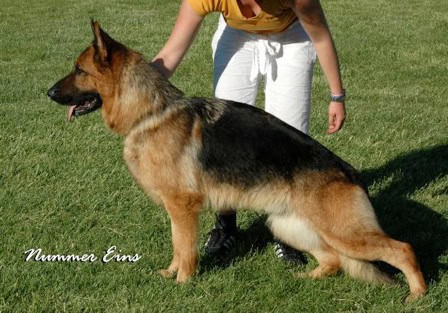 Please CLICK HERE for Headshot and Pedigree
V1 Nikolas vom Wustenberger-Land
(Schh3, kkl1 - hd ed a1 normal)
Sire: VA1 Urban vom Gleisenauer Schloß
Dam: V Orsina Laacher-Haus
---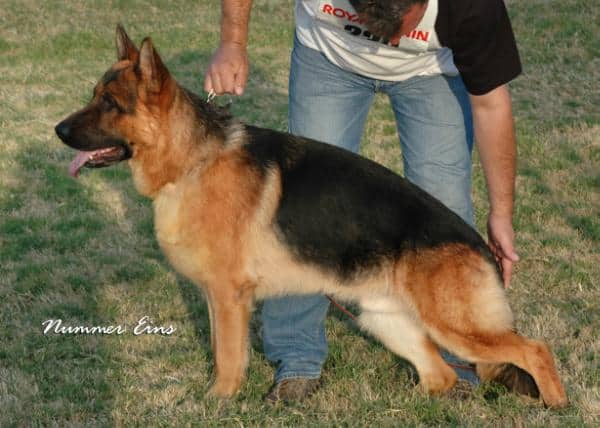 Vincenzo is the son of VA Jaguar vom haus Munsinger Dunn. His dame is Jennifer vom Wustenberger-Land, full litter mate to VA Jazmin. Vincenzo is a superb male that not only is lovely to look at but who LOVES to work! We lovingly call him the" machine". Vincenzo is our universal sieger contender. He has outstanding structure, correct size but massive bone and head. His bloodlines are very impressive going directly back to German world siegers: VA 1 Zamp v. Thermados, Bax von der Luisenstrasse and Pakros D´Ulmental.
Please CLICK HERE for Headshot and Pedigree
V Vincenzo vom Wustenberger-Land
Schutzhund 3 kkl1 HD ED Normal
---
Wustenberger-Land's Past Females
---