WustenbergerLand.Com Puppies For Sale
We have Male German Shepherd Puppies for sale NOW and are ready for their new homes.
Wustenberger-Land is a German shepherd breeder that breeds strong healthy puppies, from super healthy, top producing German bloodlines, who have great working ability, teamed with outstanding well balanced temperament This is what a well breed German, German shepherds are known for. All our puppies are carefully reared, all are up to date for de-worming and vaccinations, AKC registration (American Kennel Club), Pedigree and micro-chipped. All our puppies descend from pure bloodlines with excellent Hips and Elbow history which is documented for several generations. We offer written Guarantees on the Hip and Elbows of the puppies we sell.
Wustenberger-Land are award winning, German Shepherd Breeders and German shepherd trainers. We have German shepherd puppies for sale, All are of pure German world sieger VA -V rated champion Work/show titled bloodlines. Offering you healthy, loving, protective, beatuful sound temperment, well scoialized  German shepherd puppies from the worlds finest bloodlines. We are your #1 Source when looking for a well breed German shepherd puppy.
"The man who rears a dog must complete what the breeder began..."
Capt. Max VS.. Stephanitz (father to our GSD breed)
---
German shepherd FAQS: And  German Shepherd policies: CLICK HERE
CLICK HERE FOR German shepherd puppy PICTURES
Champion German VA - V sired German Shepherd puppies for sale
---
WustenbergerLand.Com Puppies For Sale
Present Wustenberger-Land Litters
Michael and I are pleased to announce the breeding to German world young dog sieger Kaspar von Tronje, IPO3*, BSZS 2016-2017 to our Solange vom Wuestenberger-Land IPO3*.
One female available. Price $7500.00
Serious inquiries only. International shipping assistance is available at additional price.
---
We are pleased to offer for the first time in USA an absolute world class breeding:
Tara vom Wuestenberger-Land IPO1 X Figo von der Werther-Mühle IPO3.
Figo is one of Germany's best! Rated many times #1 and Sg4 at the world championships, BSZS 2016.
Figo is also rated VA2 vice Sieger at the 2017 sieger show in Switzerland.
We are taking reservations now.
Price $7500.00 Serious inquiry's only please.
---
Presenting Wustenberger-Land's very first all Lacquer Jet Black German shepherds:
Sire and dame are both German imports
Excellent hip and elbow rating a1 • Pure German DDR bloodlines!
We have a six month old Jet Black pure German bloodline male available he knows sit stay. come and down obedience and is leash trained.
---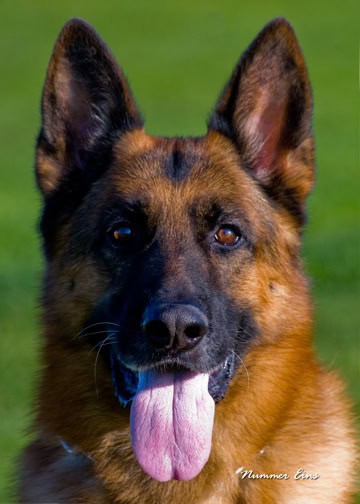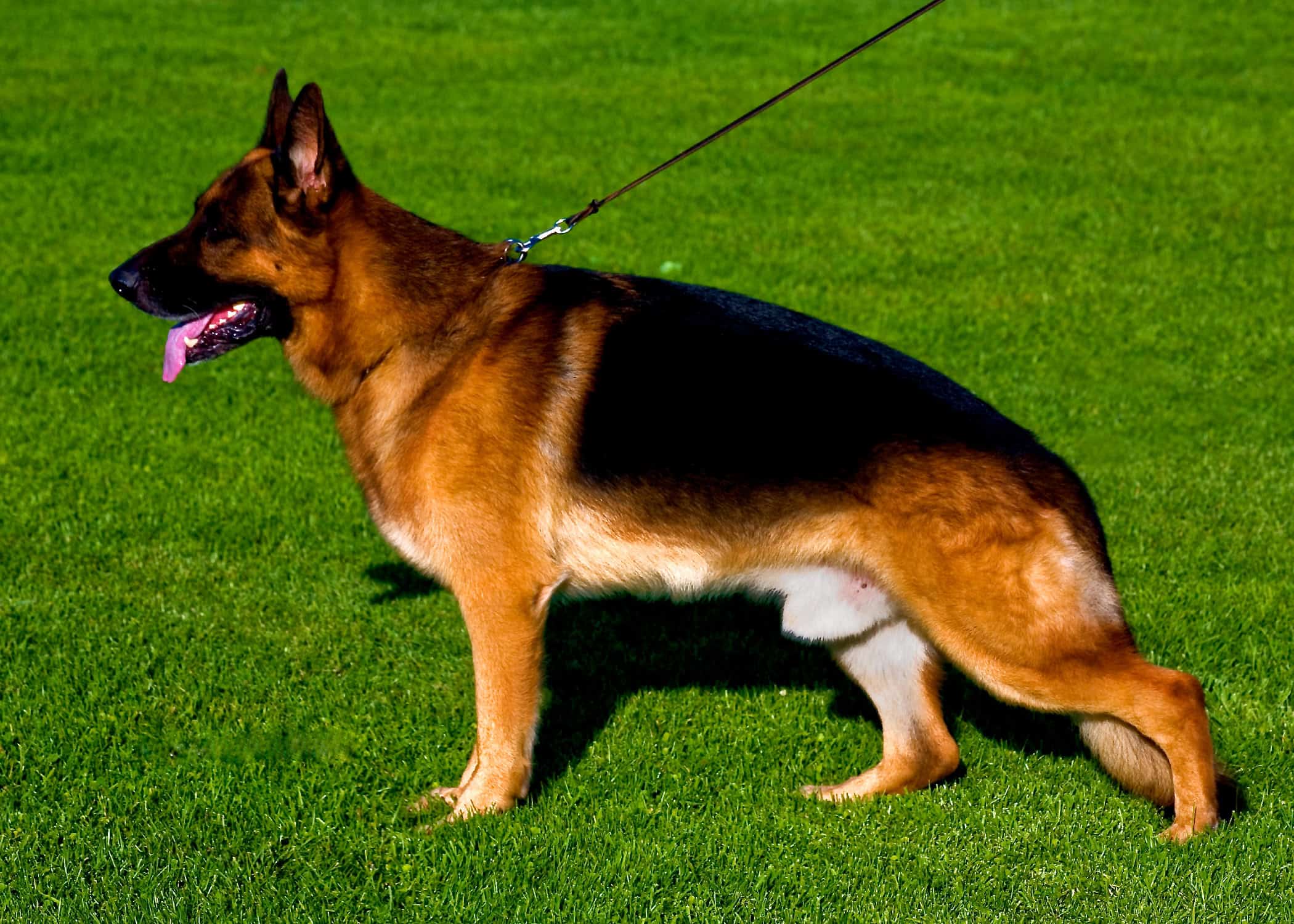 Sire: Multiple VA Quartz vom Wustenberger-Land, Shutzhund 3, kkl1 life
Excelent Hip and Elbow rating DM Free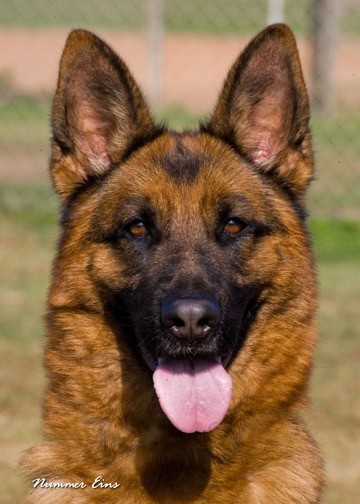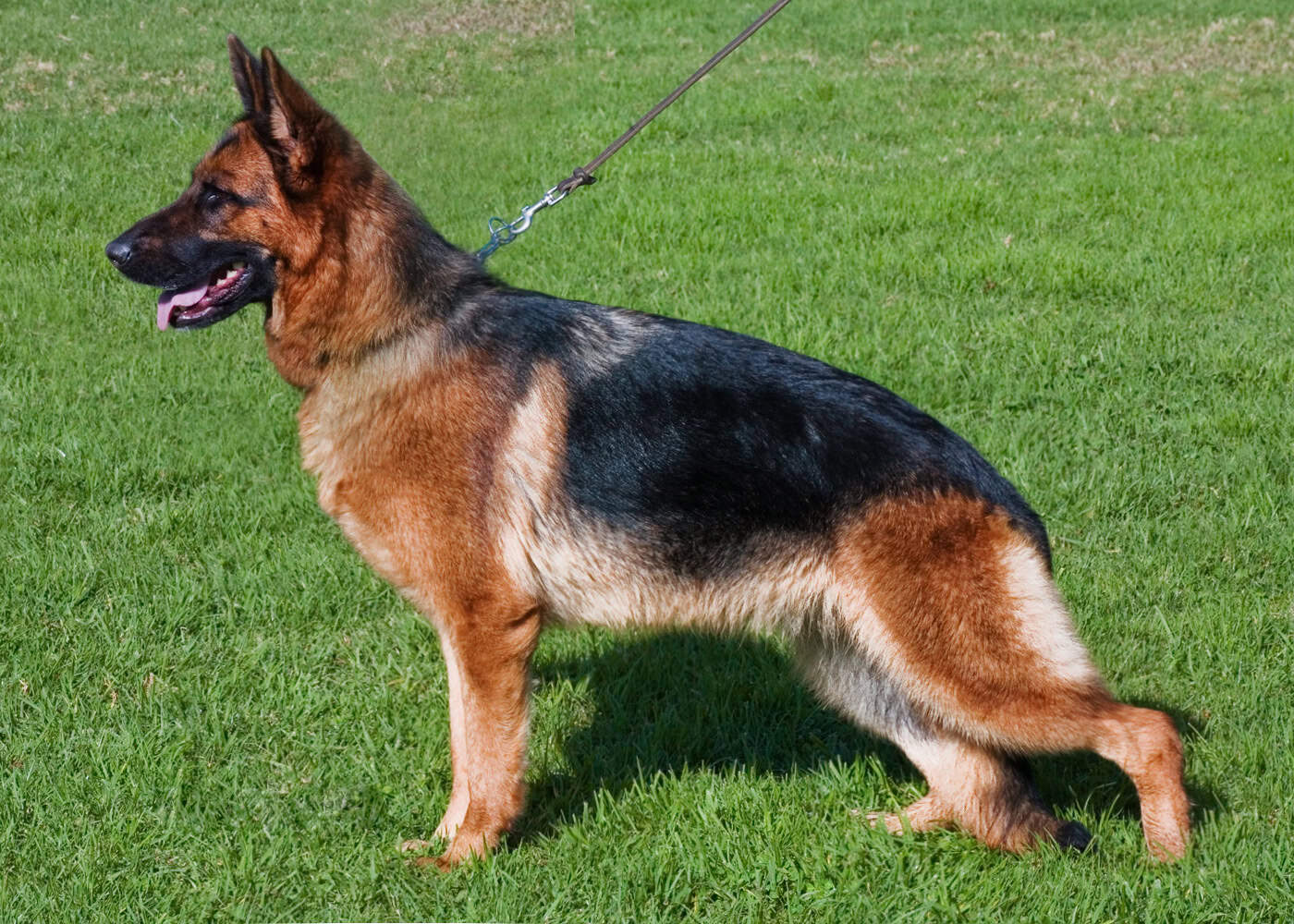 Dame:Kashmira vom Wustenberger-Land, IPO1, Angekort, Life
Excelent Hip and Elbow rating DM Free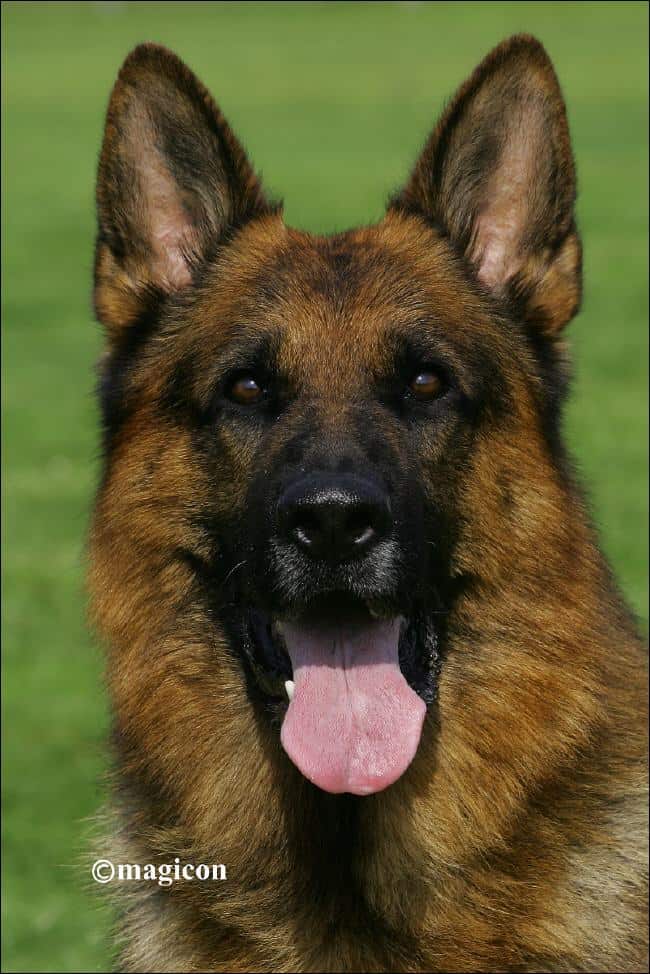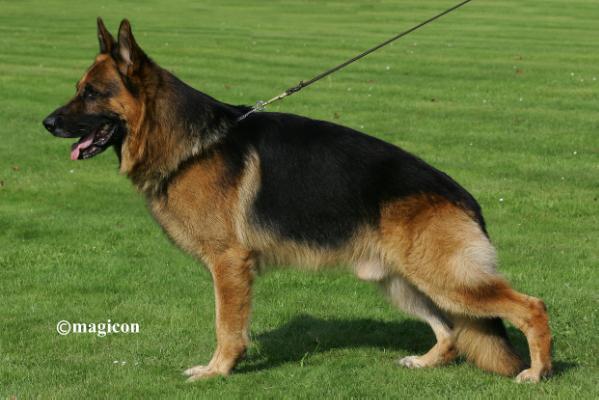 Sire: German VA-Universalsieger Ballack zur Worringer Rheinaue, IPO3, KKL1
(HD ED A1 normal)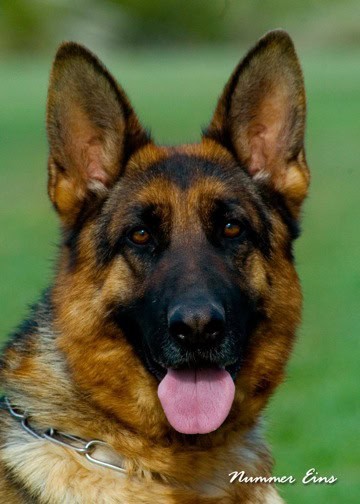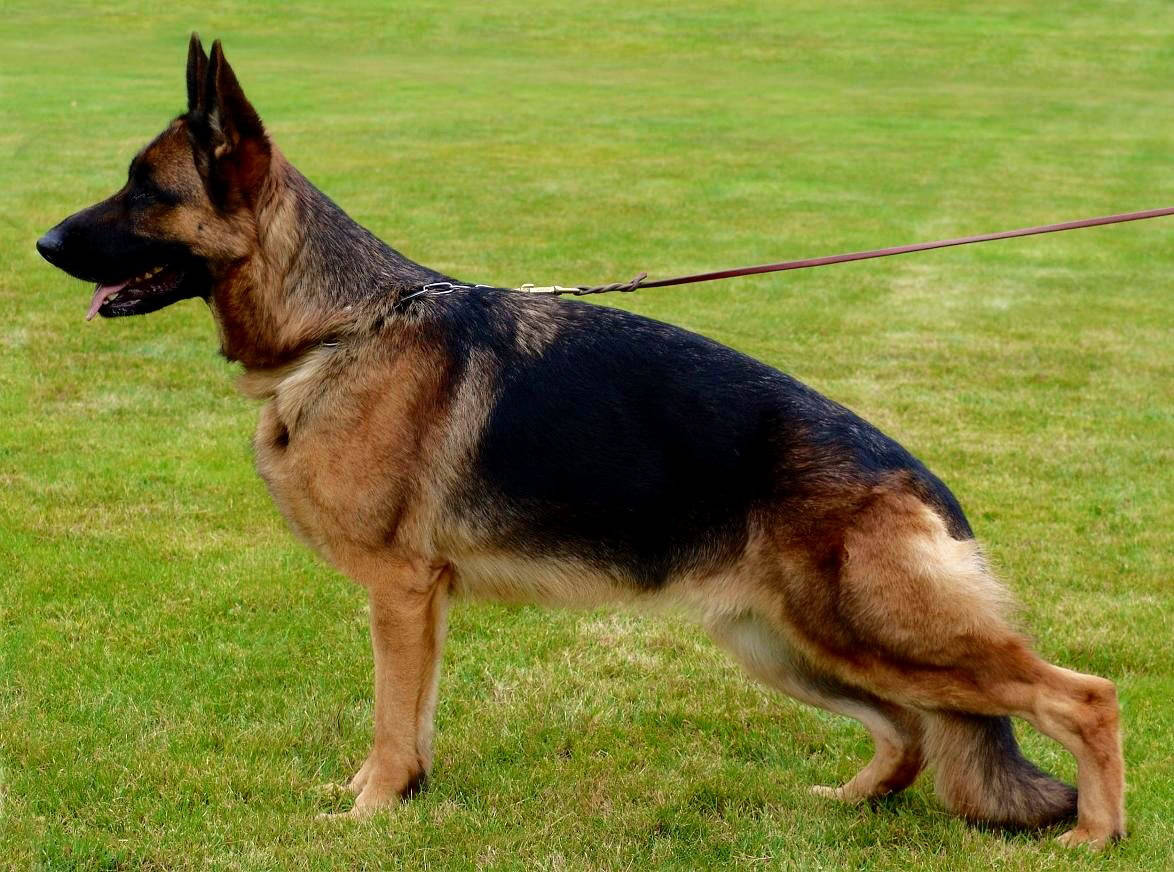 Dame: V Catarina vom Wustenberger-Land, IPO2, kkl1KL1
(HD ED A1 normal)
 Introducing one of the top litters of German shepherd puppies avalible in the USA today. Sire is German VA -Universal Sieger Ballack zur Worringer Rheinaue, IPO3, KKL1. Ballack is son of German world vice sieger VA Odin vom Holtkämper Hof and his dame is a noted producer V Grappa zur Worringer Rheinaue .
The Dame Catarina vom Wustenberger-Land. IPO2, KKL1 is equally impressive being the daughter of our top producing male multiple VA Quartz vom Wusgtenberger-Land. Catarian's dame is USA Siegerin Xambia vom Wustenberger-Land who has produced many top V-VA German shepherds.
Please give us a call or email for updated picture of this male. The S litter vom Wustenberger-Land
DOB June 9, 2014
Puppies are extremely large and dark red and black, super healthy and happy. They will make wonderful show-breed prospects or wonderful loyal well breed protective companions. They are up to date on vaccines, sire and dame are complety free of any genetic issues including free of HD-ED.
Price $3500 (neuter contract)
Shipping arrangements can be made at additional cost
---
One male red/black German shepherd companion puppy is avalable now!
Sire V1 Urban vom Wustenberger-Land x Dam Olivia vom Wustenberger-Land
ONE PICK FEMALE IS AVAILABLE
Wustenberger-Land German shepherds is pleased to announce one of the top breedings offered in the USA for 2014.
Leo von der Zenteiche was the German world young dog winner and his first year in the working class received the excellent select rating of VA. His bloodlines come over the top producing German VA Furbo degli Achei.
Our Solitaire vom Wustenberger-Land is the top daughter of German world champion SG11 Ritzy vom Wustenberger-Land. These German shepherd puppies due date in at the beginning of March 2014.  Early reservations of what will be a sought out litter should be reserved early. German shepherd puppies for sale California for local pick up or we can assist you in shipping-delivery options.
Price $3500.00 to $5000.00  ALL SOLD
Fifty percent non-refundable deposit will hold your pick puppy until eight weeks of age.
All Wustenberger-Land German shepherd puppies are breed to the highest standard, will come with either AKC or German SV registered.  All puppies are up to date on vaccines and worming and micro-chiped.
---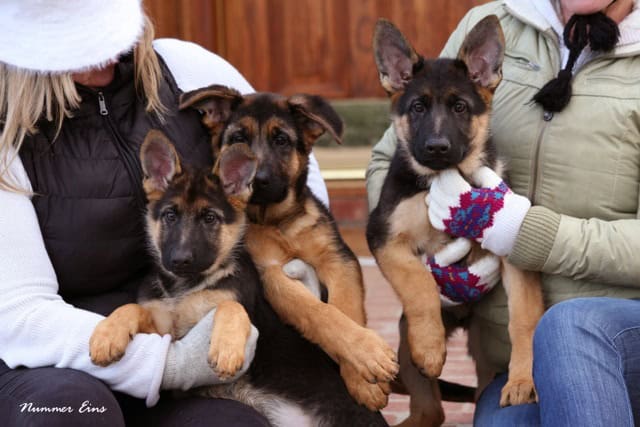 Show/work prospect German shepherd female puppy for sale and are available now.
Sire: V Kalidas vom Wustenberger-Land, IPO 2, KKL1, HD fast normal, ED normal
(VA Quattro von der Partnachklamm x VA Jazmin vom Wustenberger-Land)
Multiple VA award winning bloodline female puppies
Super temperaments, sound structure, rare black and dark red females.
---
One pick show/work prospect female for sale
Nikki vom Wustenberger-Land
Sire is Multiple Regional Sieger Hugo
Dam is our amazing VA Quattro daughter Kashmira
---
German Shepherd puppies for sale are Up to date on vaccines, worming International 15 digit ISO microchip AKC registerd or German SV papered and blood DNA.
Shipping cost, delivery to airport, required health certificate and flight box charges are NOT included in the price of your puppy. All puppies have had required scheduled shots and worming done. All puppies come with a full written hip guarantee.
Email us directly for up to date pictures of our German shepherd puppies. Visit us on YouTube to see our German Shepherd puppies for sale.
Our German shepherd puppies are breed to the highest possible German SV World standard. They are super healthy, strong Large boned and have been loved and well socialized with other German shepherds, people and children.