Wüstenberger-Land Quartz
Multiple VA Quartz vom Wustenberger-land (Schh3, kkl1 - hd ed a1 normal) Progeny Page.
This is a page to showcase the progeny for VA Quartz vom Wustenberger Land. Here you can eventuate for yourself, the consistency and quality of the dogs that are produced by Quartz.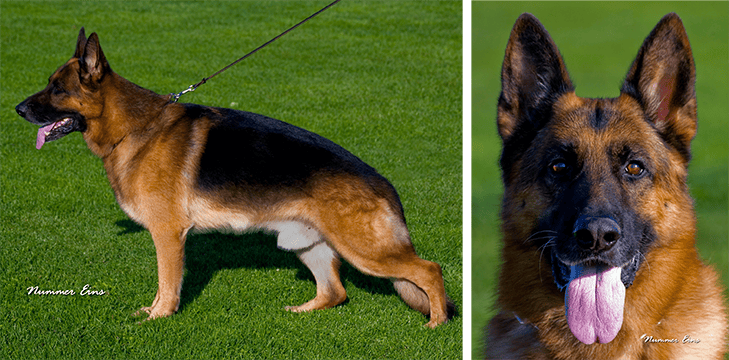 ---
Linebreeding - 5 generations
5 - 5.....in VA1 Zamb von der Wienerau
5 - 5.....in V Ica vom Haus Reiterlan
---
VA1 (BEL) Xaro d Ulmental

VA1(CSV) V14 Whisky vom Bierstadter Hof

VA1 Ursus von Batu

V11 Fee von der Ajona Hütte

V Raya d' Ulmental

VA3 Esko vom Dänischen Hof

VA(IT) SG87(BSZS) Daffy dei Tre Pini

V Orsina vom Laacher-Haus

VA1 Bax von der Luisenstraße

VA4 Odin vom Hirschel

VA4 Beaury van de Huis Kirura

VA1 (USA) Jenny vom Laacher-Haus

V1 Eros von der Luisenstraße

V Perle vom Laacher-Haus
---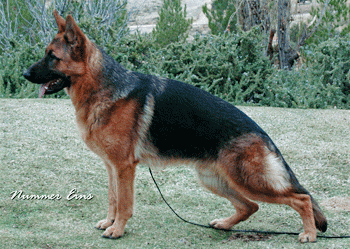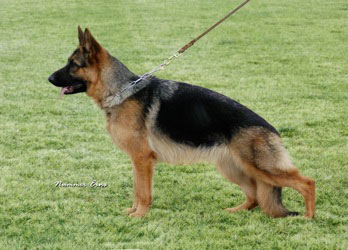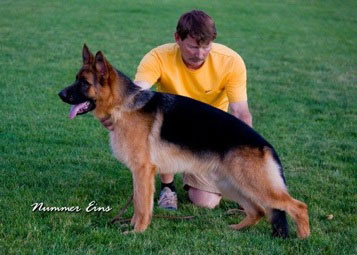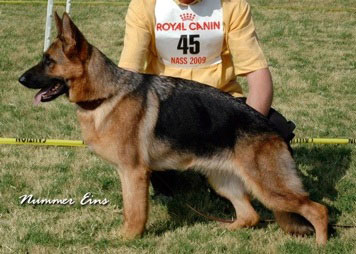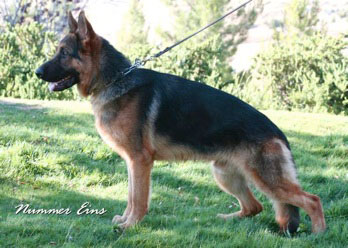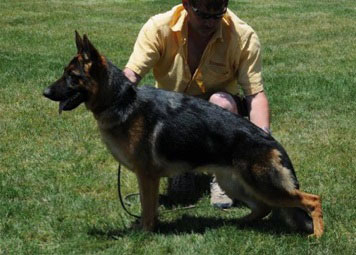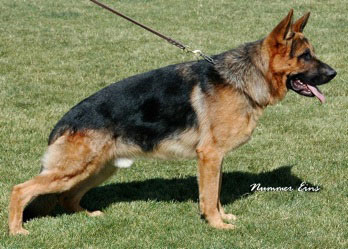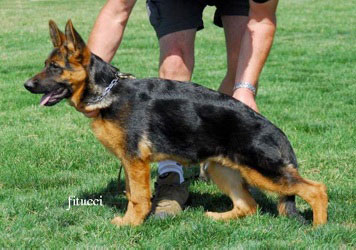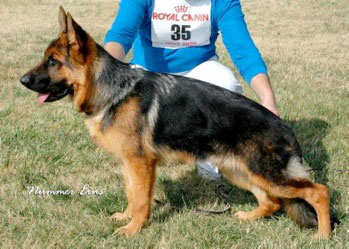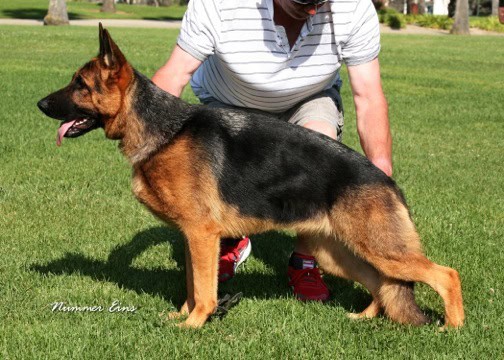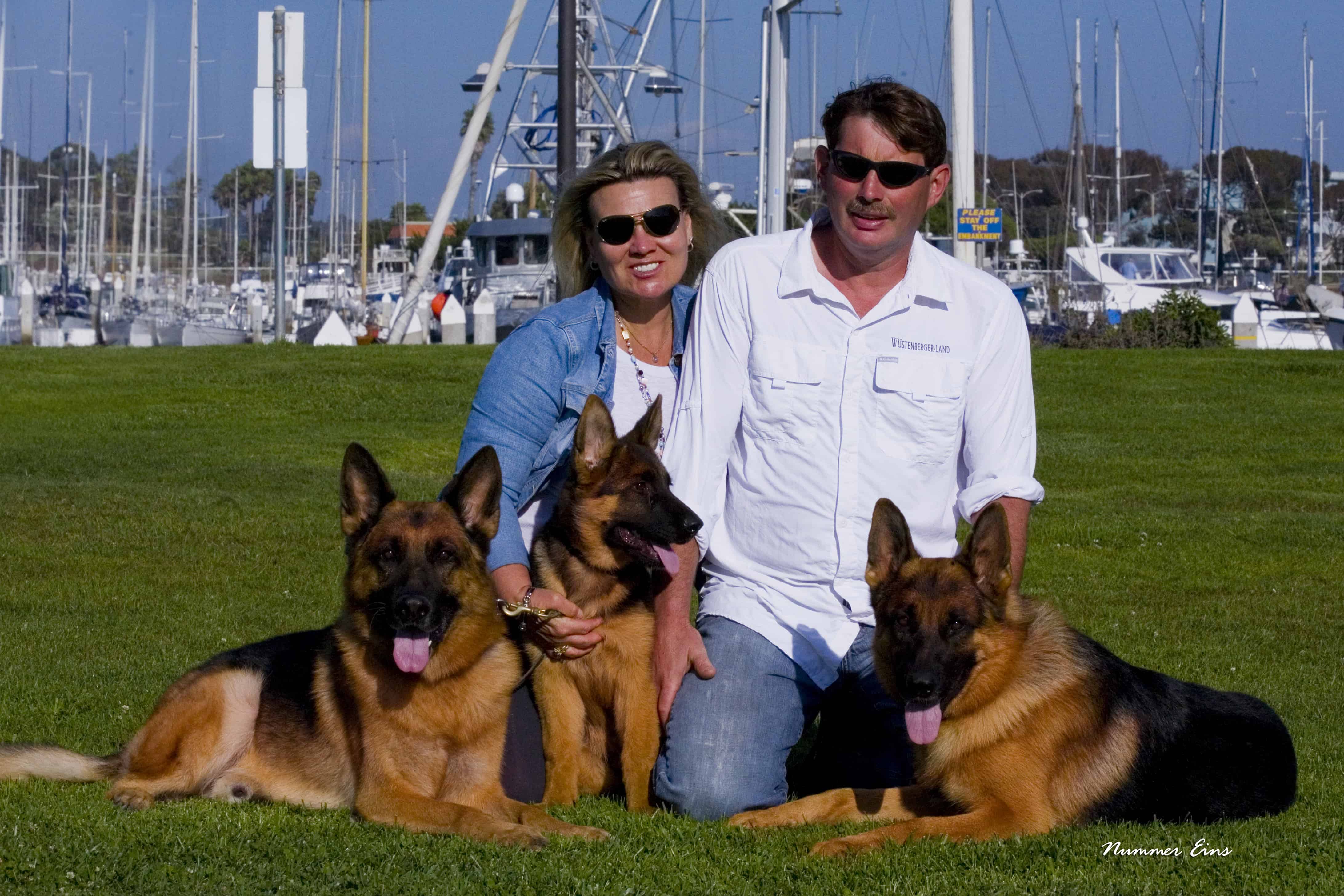 The progeny group from multiple VA Quartz vom Wustenberger-Land at the NOrth American SIeger Show 2009, held in Los Angeles, California. The progeny group came from several different mothers and still embodied excellent sire typical attributes, temperament and health. Moreover, they made top positions in every class they were entered.
The progeny group was assessed by Herr Otto Koerber Ahrens and Herr Hans Ludger Goeke. Below, is the judges' observational commentary:
The group consists of eleven dogs with the father in the front and ten progeny. Presented are four males and six females. This is a very pleasing group which is very father typical. The group is very even with good pigmentation. Clear distinction is evident between the sexes. The dogs have throughout, very good proportions and all stand in the correct standard size. The group exhibits dryness and firmness throughout and displays great movement. Typically, the animals show good angulation in the front and very good angulation in the rear, with straight fronts and firm hocks.
This is Quartz's first progeny group, so we also have a few younger animals and no progeny in the working classes yet. In a few cases, the wither should be slightly higher. This is an outstanding impressive group, and it shows that Quartz is a dominant producer. He produces a wonderful type, great anatomical proportions, very good angulation and good movement. Congratulations to this outstanding progeny group.